Many German learners have a love-hate relationship with the German articles. It's especially hard for those of us who grew up speaking a language without articles such as Russian.
German articles can drive you nuts
On the one hand, we have article types which are similar to the indefinite and definite articles in English:
A – ein oder kein
The – die, das, der
On the other hand, the fact that they are declined uniquely depending on the gender, case, number of the noun, etc. makes them a completely different beast.
Ich lege den Teller auf den Tisch – I am putting the plate on the table
Der Teller ist auf dem Tisch – The plate is on the table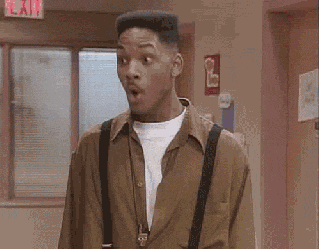 In the end, most of us come to the conclusion that German articles simply require tons of practice, patience of a saint, and readiness to repeatedly fail. Eventually as you come across certain words and phrases over and over in books, movies, conversations and other places, you'll remember the use cases and exact articles forms by association.
For those of you who would like to challenge your mastery of German articles, here is an intentionally tricky test. It's a collection of 30 quizzes that are designed to challenge your understanding of German cases and articles. They cover definite, indefinite, possessive, demonstrative and other articles.
Up for a challenge? Dann geht's los.
So, how did you do? If you are not unsure where and why you made a mistake, you can review the correct answers here (please note that the quiz automatically shuffles the questions, so the order is different).
[expand title=" Click to expand and review the correct answers: "]
Ich habe sie gerade in der U-Bahn gesehen.
Das Weihnachtsmannschokoladeeinpackpapier
Was willst du nach dem Studium machen?
Ich habe wieder den Geldbeutel vergessen
In der neuen Wohnung, werde ich keinen Fernseher haben.
Dieses Hotel kann ich Ihnen wirklich empfehlen
Und dann ging ich runter in die U-Bahn.
Die Tastatur des Computers ist total schmutzig
Ich trinke heute keinen Wein
Alissas Vater ist der Freund meines Vaters und ihre Mutter ist die Freundin meiner Mutter
Die Freiheit
Das Datum
Der Wettbewerber
Die Fußballmannschaft
Das Jahr
Wer sind die Herren an der Rezeption?
Das Ende
Paprika – der/die
Quiz – der/das
Entschuldigen Sie, dass sie das/die E-Mail bekommen haben, das war ein Missverständnis
Möchten Sie einen Termin vereinbaren?
Das Wasser ist mir dort zum Schwimmen zu kalt
Wenn Sie 60 Prozent der Punkte erreichen, haben Sie den Test bestanden
Sin die Wörter der Lohn und das Gehalt Synonyme?
Die Musik ist zu laut
Der Löffel und die Gabel
Bei der Hitze muss man viel trinken
Die Miete in Berlin ist zu hoch
Der Hausarzt
Der Haarschnitt [/expand]
---
Keep it up – German articles and cases take effort
Whatever the outcome, it's just a snapshot of where you are now. Besides, I'm not sure if native speakers would do any better =). German articles are all about continued practice and consistent effort. Simply remember that it's absolutely fine to make mistakes. Germans are very supportive people who will either help you learn the correct way to say it or just politely ignore.
Here are a few useful resources to learn more about and practice German articles:
Mach's gut!